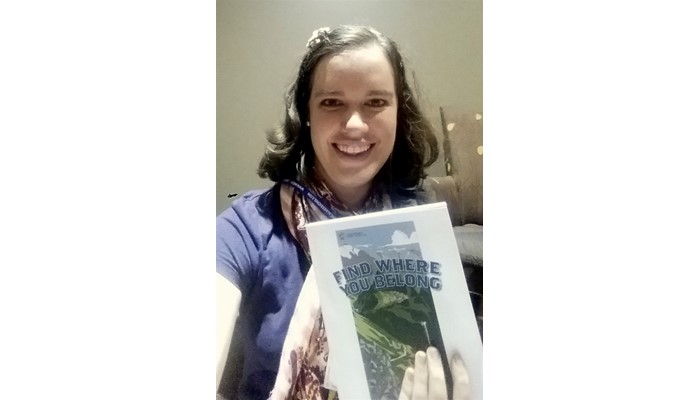 As a young child, I remember my parents reading me stories about missionaries in far-off places who braved wild animals, disease, and hostile people groups to share the gospel—but I didn't imagine it could be me! I've been familiar with the SIM organization for many years because my parents financially supported a missionary surgeon and his family serving with SIM in Nigeria. I remember seeing their photo on our refrigerator, including their family in my prayers at bedtime, and going to events when their family was back in the US on furlough.

As I grew older, I read this surgeon's autobiography about his early years in Liberia, and when I was about 12 I remember listening to their report of what God was doing in Nigeria. I heard stories about the SIM hospital, advances in new surgical techniques including the struggles of doing surgery with electricity supplied from a generator, the startup of a prosthetic fabrication workshop, as well as stories of ministries to widows and orphans, street children, and women with pelvic/reproductive organ trauma.

I started shadowing physical therapists during college to get all of the observation hours required for my physical therapy school applications. One therapist in particular was incredibly supportive of my desire to serve as a PT in missions and put me in contact with other physical therapists doing missions or humanitarian work. She also recommended a book called "The Hospital by the River" and as I read about a mission hospital in Ethiopia that was entirely devoted to restoring women's lives through pelvic reconstruction surgery, my heart started ripping apart. I desperately wanted to be a part of something like that—something that changes the world and restores life to these outcast women.

I spent one summer with another organization aboard a hospital ship in West Africa. Although I served in a support role instead of in the medical field, it was a wonderful exposure to the world of medical missions and a great introduction to Africa. I also got to experience firsthand what life in a mission compound would be like, with all of its challenges and all of its support.
When I returned to college for my senior year, I also returned with a clear passion for women's health and using my physical therapy skills in missions. During PT school interviews that fall, I was able to confidently share my dream and I think that allowed me to stand out among the other applicants. Again, I was pursuing a unique career path; no one else wanted to do women's health physical therapy, let alone international missions right out of school!

Several people advised me to work for a period of several years after graduation here in the US before transitioning into full-time ministry. While that was hard to swallow at the time, I'm glad I've spent the last 2.5 years working stateside and the experience has greatly expanded my clinical expertise as well as my clinical decision skills.

So, how did I end up with SIM? Well, after hearing about the Global Health Missions Conference from our SIM missionary surgeon friend for many years, I decided to check it out. Last November, my parents and I attended the GMHC conference in Kentucky and heard from some amazing speakers, attended 18 different breakout sessions, and networked with hundreds of organizations that were all seeking healthcare professionals to join their work around the world. Before the conference, I used the filters on MedicalMissions.com to find organizations that were involved in Africa, had opportunities for physical therapists, and were doing VVF reconstructive surgeries. This helped me prepare for the GMHC conference and efficiently use my time in the exhibit halls.

One lunch break, my parents and I sat down with this missionary couple and other SIM staff. After sharing our boxed lunches, our stories, and our desires for the future, my parents and I looked at each other and said, "We think this is the right organization!"

In the past few months as I've progressed through the very thorough application process with SIM, I'm more and more convinced that this is the organization I need to be with. I'll be leaving before the end of 2016, Lord willing! I'm excited to be joining a well-established organization with a wonderful reputation for missionary care, commitment to the communities and countries where it serves, and following God's leading in a multi-faceted approach to achieving SIM's mission of Responding to Need, Proclaiming the Gospel, and Equipping the Church.

---