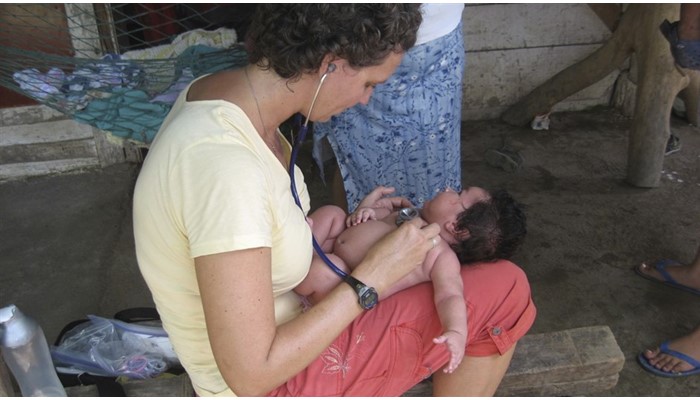 I graduated nursing school in 1995...I have been a nurse for 20 years, and I get it...I say I am "just" a nurse only to recognize what my limitations are. And yet...and yet...being "just" a nurse means I can be so much more. Huh?! Now that doesn't make sense.

As nurses we find ourselves in a box. We are a "pediatric nurse," or an, "ICU" nurse, or an "ER" nurse, or an "orthopedic" nurse.

Right out of nursing school I wrote an article about, "thinking outside of the box." We learn what we do in nursing school to be a general practice nurse. I look at it this way - we are the jack-of-all-trades and the master of none. We learn a little about this and a little about that, but don't really become what kind of nurse we are until we invest ourselves in whatever field we choose.

I have spoken to many many nurses along the way that just don't know the best way to be used while seeking God's course for them. I am one to show that the ONLY limitations on you, as a nurse, are what you place on yourself. When we stepped foot in Honduras, I looked at the true medical disparity I saw around me and wondered how in the world could I make a difference?! What could I, "just a nurse" do?!

But God did not equip me to be placed in a box. He had equipped me by being a pediatric oncology nurse, an airborne ranger, a Staff Sergeant in the military, an Assistant Nurse Manager, and children's ministry director at church, a mom, a wife....here were the tools I needed....here is how He equipped me.

So that's what I did. I took one step, then another, then another. My very first thing I did in the little village in Armenia Bonito, Honduras, was to hold a pregnancy clinic. I felt pretty comfortable in that - I had taught childbirth classes before I was even a nurse, did a year internship in labor and delivery, I figured I had something to teach. I walked the little village of 3,000 people and invited pregnant mommies to come to the clinic.

One of the first mommies that came to my clinic was in definite need!!! I took her blood pressure - 220/110, took her blood sugar, 550, I measured her belly - and it was more than 50cm. I asked the question that needed asking - are you sure you don't have twins? She looked at me like I was stupid and said, "of course not! This is my 12th child, I think I would know if I was having twins." Well, I told her, you need to go have your baby NOW. She told me she was going to have her baby at home just like she had her other 11 children. I looked at her and implored her to PLEASE go to the hospital, you might not survive this delivery and be able to even care for your other 11 children!! She looked at me, said NO, and in complete disgust she left.

I was SO discouraged! What was I THINKING?!?!?! How could me..."just" a nurse, make a difference here?! I couldn't even convince a pre-eclamptic, gestational diabetic mom to go to the hospital to have her baby?! I won't lie...my heart sunk...I don't belong here...I can't make a difference...I can't help anyone....what do I know?!....I feel helpless...

Two days later I was back in the community walking around and making "house calls" - just dropping by houses to see how people were. A young girl who had come to know me over the last few weeks came running up to me, "TERE!!!! TERE!!!! You MUST come!" (I use my middle name - Teresa - just works better in a Spanish speaking country). I looked at her in alarm - Que paso?!?! (what happened?!) "just come!" she says....so I follow her...to a dirt covered floor, wooden lean-to house, and there was the mom, who had been at my clinic, with a grin from ear to ear...holding a baby in her arms.

My house call on the 14 pound baby...
She told me - I went home, really mad! You trying to tell me what to do...but then I thought about what you said - I need to be here for my other children...so I went to the hospital, and they took one look at me, checked my vital signs, and schedule an immediate c-section. Thirty minutes later I had a 14 pound baby placed upon my chest! She looked at me, "You saved me...and my baby"....tears came to my eyes...tears came to her eyes...and she placed this precious child in my arms - a baby that looked like a 2 month old child....wow...so I had made a difference...

What a precious thing that God showed me that day. And He didn't have to...He doesn't promise to show us the fruit of our labor...we MUST go in obedience and just DO! But how sweet it is in those moments when He gives us a glimpse of the difference we make.

Behold, children are a heritage from the Lord,
the fruit of the womb a reward. Psalm 127:3

So STOP thinking you are "just" a nurse...yes, we aren't doctors...we don't have nearly the education they possess...but what a HUGE difference we CAN make in the lives of people - by loving on them, caring for them, being to them what no one else is...just GO! Make a difference!!! Be obedient! And for goodness sake - STOP making excuses that you are "just" a nurse - because for goodness sake - you ARE a nurse! We want to love, to make a difference, to care...just DO it! Stop making excuses...stop thinking that you don't have enough letters behind your name...We are nurses because it's in our DNA to make a difference in the world...one life at a time.
---