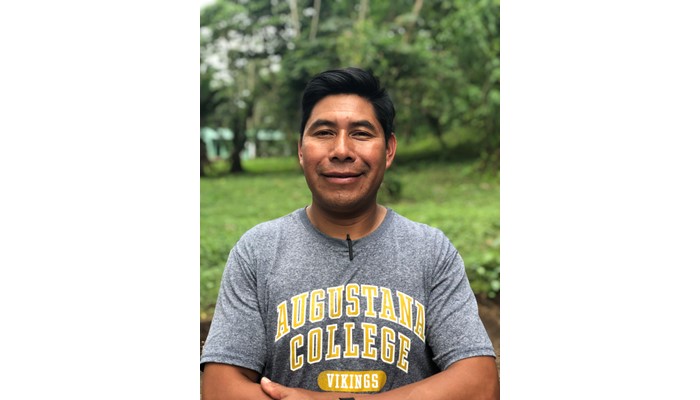 "As a boy, my parents told me to inflict pain upon anyone who came to our village speaking of Jesus Christ", thus begins the story of the life changing work which God brought into the heart of Felipe Morales, a CHE Trainer in the mountains of Guatemala.

Felipe's story is just one of the many dedicated men and women, serving the Lord in their communities throughout Central America. Dr. Hugo Gomez leads this team, and first met Felipe in 1987. Felipe was just 12, when he saw a team coming to his village with the intentions of presenting the Jesus film. Felipe recounted, "I threw dirt and rocks into Dr. Hugo's face. I did not want to listen to the film, but the film had an effect on my heart." Five years later, Felipe received the Jesus as his Savior.

Felipe later learned of Community Health Evangelism in 1996. He wanted to be involved in sharing Jesus with others and helping in community development. He only spoke Mam, the language of his people in the mountains. While teaching CHE lessons, He taught himself Spanish!

In 2002, he was given the position as a Trainer of CHE and entered the community La Verde. This community was not "verde"/green, but desolate. The government had implemented land reform, allotting portions to the poor. The Hacinderos had taken chemicals and destroyed the foliage as retaliation. The people were living without running water, electricity, and under plastic tarps. There were no schools, clinics or churches. Life on the new land appeared bleak and hopeless.

Yet, through CHE principles, Felipe visited and trained CHEs to work in their community. The community took ownership of projects and by 2006, God did a miracle in La Verde; they had water, proper sanitation, homes, a school and a body of believers with a church!

Felipe has moved on to other communities and is currently working with his own people, the Mam. He smiled as he recalled the days of throwing rocks at Dr. Hugo as a boy and is grateful to be working with him as a servant of Jesus. He gives praise to God for the change in his life and in communities throughout Guatemala.

---